Welcome to Mahatma Gandhi Shikshan Sansthan
Mahatma Gandhi Shikshan Sansthan (Affiliated to C.B.S.E., Delhi upto +2 Level, Affiliation No. 330287, School No.- 50221) is a co-educational English Medium School. It is situated at Wajitpur (Near B.M.P.-13) under P.S.- Bahadurpur, Distt.- Darbhanga, the heart of Mithila. The school was founded by Mr. Hira Kumar Jha, the Chairman of the school in the year 2001 at Khajasarai, Laheriasarai, Darbhanga. In the year 2003 it was shifted to Gandhi Vihar (North of Mirza Khan Tank), Laheriasarai, Darbhanga. It imparts quality education as per the guidelines of C.B.S.E., Delhi. It is run and managed by "SAMARPIT JEEVAN", a society registered under Societies Registration Act XXI, 1860; Vide Registration no.- 278/06-07. The objective of the school is to mould the students into a worthy citizens by developing their educational, intellectual and physical standards. The School is also functioning smoothly as an Accredation Centre of National Institute of Open Schooling with AI No. 030385.
Our Pride :
The schools has been awarded "Educational Excellence Award 2012" organized by Knowledge Recourses Development & welfare group (KRDWG) and honored by Dr. S.K.Jain HOD, Department of Management IIT Delhi, and Ms Chandni Bedi Taneja , Executive Director, Navjyoti India Foundation in an award function on 21st January 2012 at Vishwkarma Bhawan, Department of Management Studies , IIT Delhi.
The science projects of the students succeeded in attracting the attention of the judges of the C.B.S.E Regional & National Level Science Exhibitions 2011 . held on 25th and 26nd August 2011 at J.V.M Ranchi , Jharkhand and 21st & 22nd October 2011 at Modern School , Barahkhambha Road, New Delhi respectively. The students has presented on " Agriculture & Technology"
Notice Board
---
Click here to download Summer Vacation Homework 
Dear parents, During this epidemic, it's a bit tough for all of you  to look for the books for the new session 2020-21. For this, we have found a website, where only CBSE NCERT books is 100% free to download.
please click here
You can also download the school's prescribed e-book from here
From The desk of Chairman
Dear Parents,
Thanks for selecting Mahatma Gandhi Shikshan Sansthan, Affiliated to C.B.S.E., Delhi up to + 2 Level,Affln. No.- 330287, School No.- 50221 as the educational institute for your ward/wards. Education is an instrument to lead better and meaningful life.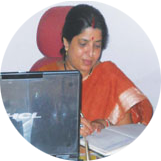 From The desk of Principal
Among the greatest of all services that can be rendered by man to Almighty God, is the education and training of children. At our school Mahatma Gandhi Shikshan Sansthan, imparting of education is taken as a service to God. The school has been set up with the aim of developing the students physically, mentally and spiritually